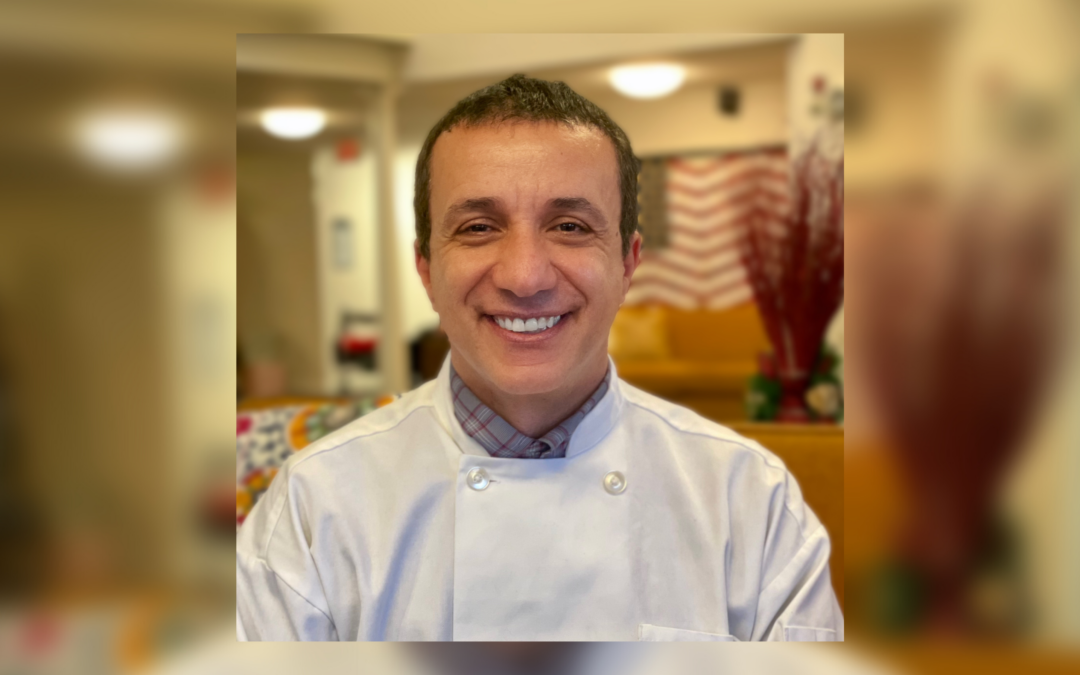 Nye Health Services is proud to announce Eddie Soufan is joining the team as the new Director of Culinary Operations.
Nye Health Services Welcomes Eddie Soufan as Director of Culinary Operations
Eddie brings vast industry experience in leadership and management of culinary operations, most recently as a Regional Director overseeing 13 communities nationally. Eddie shared, "I worked in the hospitality and culinary industry for most of my life and am passionate about sharing the joy of food with others. Nye Health Service's genuine culture and values drew me to the organization. I am excited to provide team members an environment that reflects those values and the residents with a culinary experience that helps them live a healthy and active life."
"Eddie is a passionate and energetic leader who shares the values of our organization. His strong background in hospitality and culinary services will allow him to successfully lead our culinary operations at Nye Health Services." – Kristin Harris, Chief Operating Officer of Nye Health Services
Eddie and his family come from Ohio and are excited to make Nebraska their home. When he's not working, he enjoys spending time with his family and enjoying the outdoors.
Nye Health Services | Award-Winning Assisted Living Facilities
Nye Health Services is passionate about providing older adults with a wide range of wellness and health services that maximize health and well-being. If you are searching for an assisted living community, explore one of our three locations in eastern Nebraska. Each campus provides award-winning health and wellness services, comfortable apartments and/or suites, and numerous amenities to help you live life to the fullest!
Contact Nye Health Services to learn more about the senior services we offer or schedule a tour at any of our senior living communities in Fremont (Nye Legacy, Nye Square, & Nye Pointe), Norfolk (The Meadows), and Lincoln, Nebraska (Gateway Vista)!