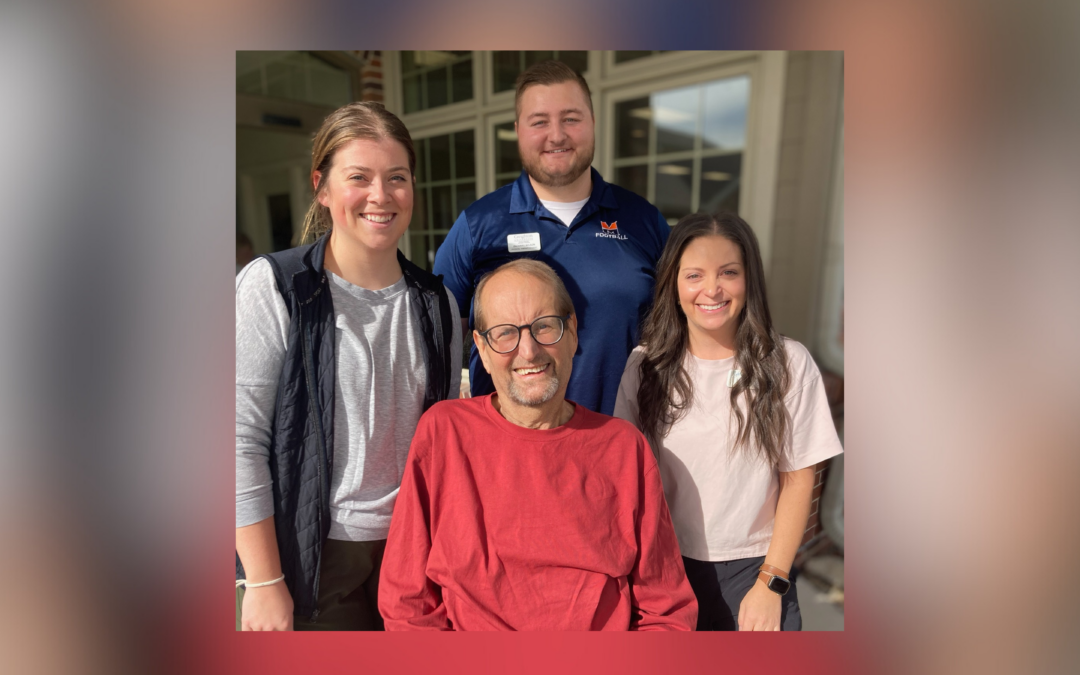 In the realm of healthcare, finding a provider that not only meets but exceeds your expectations can make all the difference, especially during challenging times. At Nye Health Services, the commitment to celebrating life through exceptional service and personalized care is evident in the heartfelt journey of Craig and Karen Spracklin. Their story, beginning in July 2022 when Craig was diagnosed with possible liver failure, unfolds as a testament to the comprehensive care services provided by Nye Health Services.
A Journey of Healing and Hope: Nye Health Services' Comprehensive Care
Nye Home Health Care played a pivotal role in supporting Craig's journey, particularly after his referral to the Nebraska Med Center for a liver transplant in September. Karen Spracklin shared, "The therapists and nurses at Nye Home Health Care were instrumental in preparing Craig for the liver evaluation. Their support during this critical time was invaluable."
This started Craig's long and complicated road to recovery, involving a 10-day hospital stay due to an accidental fall. Karen explained, "He was able to be discharged from the Medical Center in August 2023. We picked Nye Home Health Care to help him recover. We had the same therapist and nurses; some were new faces. All were helpful in Craig's continued recovery."
In October, Craig transitioned to Nye Legacy for inpatient care, where the Spracklins found comfort in the kind and helpful staff. Karen noted, "We have been impressed with the staff here at Nye Legacy. All are very kind and helpful. We are incredibly impressed with our therapists. Their patience and knowledge have been invaluable."
Nye Legacy's facilities further impressed the Spracklins, with Karen mentioning, "Nye Legacy is also an impressive facility. It is spotless and has lots of common areas available for family use." The pristine environment and ample communal spaces provided a supportive backdrop for Craig's recovery.
Expressing their gratitude, Craig and Karen Spracklin shared, "We hope to continue Craig's outpatient rehab here at Nye and recommend Nye Home Health Care and Nye Legacy to anyone." Their intention to pursue outpatient rehabilitation at Nye Legacy reflects the positive impact these services have had on their lives.
The Spracklins' journey is a poignant testament to the power of compassionate and comprehensive healthcare. Nye Health Services' unwavering commitment to exceptional service and personalized care has played a crucial role in transforming their story into one of resilience and hope. As Nye Health Services continues to celebrate life through its continuum of healthcare services, it stands as a beacon for those navigating the complexities of health challenges.
Nye Health Services | Award-Winning Senior Living Facilities & Services
Nye Health Services was established in 1989 on the philosophy that older adults deserve services that recognize the individual and are tailored to their unique needs. As a company, we do not aspire to be the largest, instead, we aim to uphold our mission by providing award-winning health services that make our residents feel genuinely cared for and connected while realizing life's joy.
If you are searching for a senior living community, explore one of our locations in Fremont (Nye Legacy, Nye Square, & Nye Pointe), Norfolk (The Meadows), and Lincoln, Nebraska (Gateway Vista). Each campus provides award-winning health and wellness services, comfortable apartments and/or suites, with numerous amenities to help you live life to the fullest!