Outpatient Therapy and Wellness
Outpatient Therapy Programs
Outpatient therapy is offered for patients who come to our facility for treatment, recovery and rehab.
Transition from inpatient care, recover from an injury or illness, decrease your pain and sleep in your own bed at the end of the day. With outpatient therapy services, you get access to experienced professionals and personalized treatment plans in a caring environment.
Outpatient Therapy Videos
Join one of our licensed therapists each week for #MotivationalMonday.
Our experts will provide wellness tips and exercises you can do at home to help you live an independent and active lifestyle. Check back each week for a new video!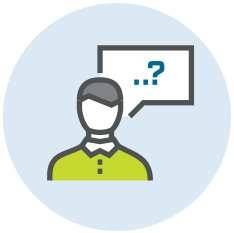 Have questions for one of our
licensed therapists

 or want to learn more about our outpatient therapy services?
Frequently Asked Questions
How do I make an appointment?
If you are currently receiving inpatient therapy at our campus, your therapist can provide information about outpatient therapy services 
If you are not a resident or patient at one of our campuses, please contact your physician to obtain a prescription for therapy services. 
Then contact the campus closest to you to schedule an appointment.
Do you provide transportation?
Yes. Complimentary transportation services may be available to you. Contact the specific campus for additional details.
What does outpatient therapy cost?
Medicare, Medicaid and most private health insurance may cover all or part of your therapy costs. Please contact your insurance provider or speak with someone in our business office for additional details. 
What do I wear?
Wear loose, comfortable clothing to your therapy sessions. 
Outpatient Therapy Locations
Call the campus closest to you for more information.