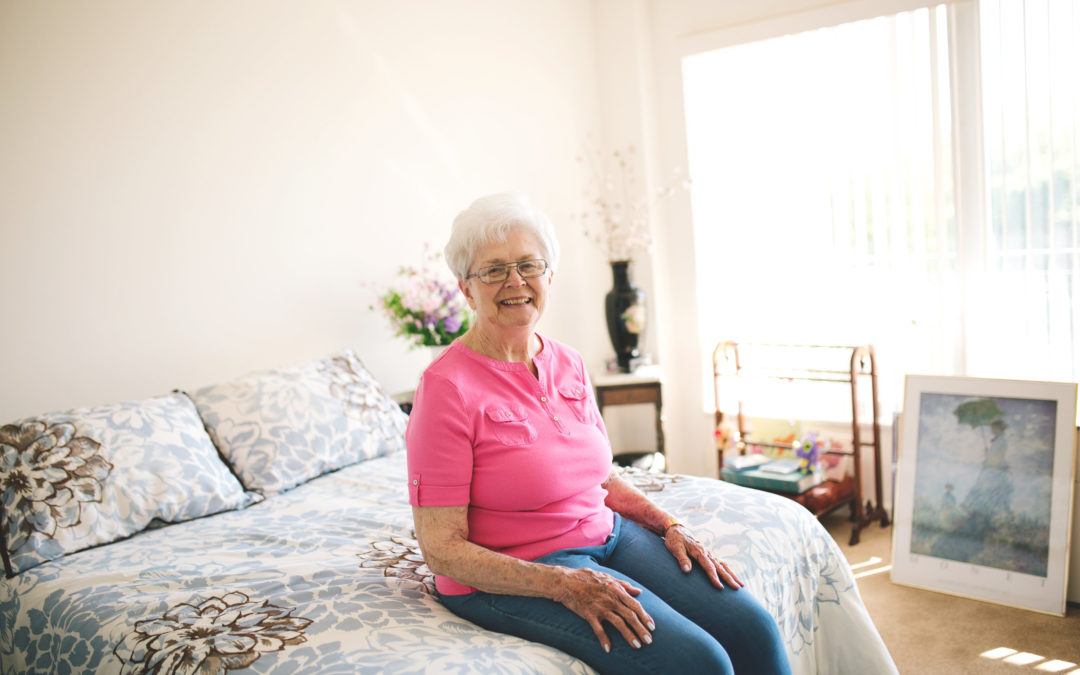 THE MOST IMPORTANT QUESTIONS TO ASK WHEN TOURING AN ASSISTED-LIVING FACILITY
If you or a loved one are no longer able to live alone, you might want to consider an assisted-living facility, where you'll have access to a wide range of services, including meals, transportation, medical care and social activities. But keep in mind that since all assisted-living facilities aren't the same, it's a good idea to take a tour of several of them before you make a decision. While you are visiting, here are some topics you should ask about. 
1. Quality of Care
How you or your loved one will be treated is the top priority, so find out if the facility is licensed and certified by the state, and also how it ensures the quality of care it offers its residents. It's important to know how process for filing a complaint in the event of an issue, as well as how complaints are dealt with. Does each patient have a primary point of contact that the family works with? Perhaps most importantly, find out how health emergencies are handled and the emergency hospital they use.  
2. The Monthly Charges
Assisted living costs vary widely. In addition to the monthly rent amount, find out if and when that charge be increased and by how much. Does the rent go up if the resident's level of care changes? What are the charges if both you and your spouse live there and the two of you require different levels of care? And, if costs do increase, does the facility offer financial help for those who might no longer be able to pay? It's important to know if apartments are available immediately, what kinds of apartments are available and, if not, how long the wait list currently is for the exact type you want. 
3. What's Included  
The little things add up, so inquire about if you have to pay extra for services such as special diets; utilities; cable and internet; laundry; housekeeping; and transportation to doctor's appointments, church services or shopping. Are services offered as a bundled price per month or a la carte? If they are bundled, what do the bundles include? Be aware that not all facilities provide the same options for the same price. 
4. Medical Care  
Again, medical care and options vary widely. Make sure to ask if you are permitted to choose your own doctor, therapist or pharmacy. Who would be responsible for giving you your medications? Are dental care and eye care included in your monthly fee, and are they provided on-site? Who decides if a resident needs a higher level of care or must be transferred to a different facility? Make sure to check into the professional qualifications of the staff, and ask if staff members are qualified to handle medical emergencies. 
5. Meals  
Find out if they offer flexible meal options or if everyone eats the same food. Does the facility have an experienced chef and staff that will be able to serve residents three healthy meals a day? Do the residents eat together in a dining hall, or can they eat in their room? Does it cost extra to have meals delivered to their room? Ask for a copy of the meal schedule and perhaps come back during a meal time to see firsthand how it's handled. 
6. Safety  
Does the building have a security system? Are residents permitted to leave the building on their own, and how do staff members keep up with their whereabouts? Is there an emergency plan in case of fire? Is there a plan to evacuate residents if the building is in the path of a hurricane or other natural disaster?  
7. Recreational Activities  
Ask if the facility has a recreation director whose job is to provide activities for the residents. Are excursions planned so residents can go shopping, to church or to the movies? Review the facility's current activity schedule to get an idea of what's offered and whether or not it fits your needs.  
Make sure all these questions are answered to your satisfaction. Otherwise, it will increase the stress and uncertainty surrounding moving yourself or your loved one into an assisted-living facility.  
Do you need more information about how to choose the assisted-living facility that's right for you? Check with Nye Health Services, which offers independent living and assisted living at 5 locations in Fremont, Lincoln, Norfolk, S Sioux City, Nebraska and Jackson, Wyoming. Live an independent and active life with the comfort of knowing support is available. The assistance you need, when you need it, is here with 24-hour access to a top-notch nursing team. For more information, visit Nye Health Services online or call (402) 753-1400.