Nebraska Health Care Association (NHCA) announced that Kristin Harris, Vice President of Operations for Nye Health Services, has been chosen by American Health Care Association and National Center for Assisted Living (AHCA/NCAL) as a national, future leader in long-term and post-acute care. Harris will join AHCA/NCAL's Future Leaders program. The year-long program offers training and guidance to industry professionals.
Kristin Harris Chosen as a Future Long Term and Post-Acute Care Leader for National Organization
"I am thrilled to welcome Kristin to our newest class of Future Leaders," said Mark Parkinson, president, and CEO of AHCA/NCAL. "In the midst of a historic labor crisis in long-term care, we need to continue to develop leaders in the profession that will help us build back our workforce of health care heroes. Kristin and our other Future Leaders will help transform our profession for the better, and we are honored to help them develop their careers in this rewarding sector."
"Kristin is an outstanding representative for our state," said Jalene Carpenter, president, and CEO of NHCA. "She is focused on prioritizing people and exudes an energy and passion for creating opportunities for others. This experience in the Future Leaders program will be great for her both personally and professionally and supports NHCA's goal to build a strong network of long-term care leaders in Nebraska."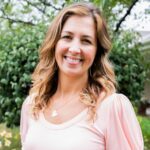 Kristin Harris, President of Operations – Nye Health Services
As Vice President of Operations for Nye Health Services, Harris is responsible for company operations and outcomes including financial, clinical, legal, team member engagement, and customer experience. She is a board-certified nurse executive and has worked as a Director of Nursing and Administrator in independent living, assisted living, short-term rehabilitation, and long-term care.
AHCA/NCAL Future Leaders Program
AHCA/NCAL developed the Future Leaders program in 2004. Selected participants demonstrate both leadership potential and represent the interests of the state and national long-term care providers. The program covers the latest theories and practical applications in quality management, customer satisfaction, and leadership. The year-long program kicks off with the Future Leaders of Long Term Care in America Symposium held each year in Washington, D.C.
Learn more: Future Leaders Program – AHCA/NCAL
Nye Health Services | Independent & Assisted Living Communities
Nye Health Services is passionate about providing older adults with a wide range of wellness and health services that maximize health and well-being. If you are searching for a senior living community, explore one of our five locations in eastern Nebraska. Each campus provides award-winning health and wellness services, comfortable apartments and/or suites, and numerous amenities to help you live 2022 to the fullest! Contact us to learn more about what sets Nye apart. Schedule a tour of a community near you today!
For additional information about Nye Home Health Care visit us at nyehomehealthcare.com